Plumbing Services Cape Town
Welcome to Garth's Plumbing Services
Garth's Plumbing Services is one of the leading plumbing companies in the Southern Suburbs Cape Town since 1990!
We've been providing trusted residential and commercial plumbing services for over 25 years. We provide a prompt and personal service.
Once the job is completed, we will clean up the area as if we were never there. From scheduling your appointment to completing the job, your satisfaction is guaranteed.
We have operated in conjunction with Corporates such as First National Bank, Lion of Africa Insurance Company, Lions Head Insurance Company, Forsyth and Nash Insurance, Silvermist Mountain Estate and Hout Bay Manor amongst others.
Do you require a Plumber in the Southern Suburbs?
We are there to assist all plumbing problems in Bergvliet, Bishopscourt, Claremont, Constantia, Diep River, Heathfield, Kenilworth, Kenwyn, Kreupelbosch, Marina Da Gama, Meadowridge, Mowbray, Newlands, Observatory, Ottery, Pinelands, Plumstead, Retreat, Rondebosch, Rosebank, Steenberg, Tokai and
Wynberg.
---
Our Goal
Our goal is simple – to offer you trusted plumbing service from knowledgeable professionals and guarantee your satisfaction.
Professional, Same Day Service – 7 Days a Week!
---
Some Of Our Plumbing Services
We specialize in providing high quality services including:
Geyser repairs
Burst geysers replaced
Leaking Geysers attended to
Unblocking of drains
No hot water
Leaking taps
Leaking toilets
Leaking valves
Insurance related work
New bathroom installations
Bathroom renovations
Performing plumbing inspections and issuing of a Certificate of Compliance
CLICK HERE to make a detailed enquiry…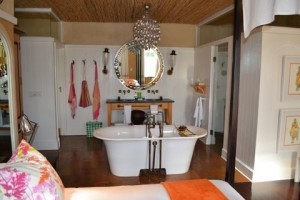 ---
Don't see your problem listed?